Some Times Truth is Stranger than Fiction
So
Let me share a real fact.
-oOo-
I joined Tamil Nadu Medical Services in 2004 and worked for three years in Primary Health Centres. In Primary Health Centres, Run by Department of Health, Government of Tamil Nadu, we used to give ARV (Anti Rabies Vaccine) any time the patient walks in.
And then
I came to Madras Medical College, a tertiary care institution and was shocked to find that Vaccines are given only from 8 AM to 11 AM and that too only on Working Days. . . I could not comprehend the rationale. I am sure that Dogs in areas round the medical college hospital do not follow Calendar and Watch when biting on unsuspecting individuals
-oOo-



So, you have two hospitals run by the Same Government, Same Ministry, Same Minister, Same Health Secretary
A 24x7x365 Tertiary Care Hospital, with nearly 1000 doctors working and around 5000 beds, where Vaccines for dog bite are given only 3 hours for 6 days a week
A Primary Health Centre, with just two doctors, where vaccines for dog bite are given any time the patient walks in
Logic says that you will expect better service in a Tertiary Care Hospital
But
In Reality, Primary Health Centres Provide Better Service
So, the administrative fact that is really fiction is that Tertiary Health Care gives better service 🙂
I did try to analyse why this happened and found the reason too
It was because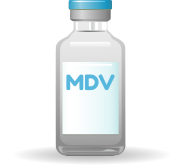 Earlier, Vaccines came in Multi Dose Vial. That is in a single bottle (or ampoule) there were many doses. So, they took the bottle out of the fridge and wanted to finish it off quickly. So they made people come within a narrow time window
But
Now, vaccines come in single dose vial. Only one dose in a bottle (or ampoule). So they can open the vial, give the injection and need not worry about keep it safe again
Anti Rabies Vaccines started in Medical Colleges a long time ago, So they followed the narrow time window. They did not think to change it when multi dose vials got replaced by single dose vials. They did not apply their mind. They did not take the new scientific advancement to their advantage. It is like a person who started using bicycle, continuing in bicycle even after two wheelers were invented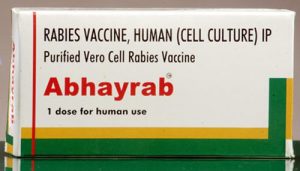 But
Primary Health Centres, where they recently started Anti Rabies Vaccines and at that time, they had single dose vials. So they did not have any time window
This also underlies lessons in Management :
All Protocols need to be reviewed at regular intervals and see whether a new and better protocol be introduced taking into account a recent invention or scientific advancement
Smaller institutions may have better protocols. So learning should be two way and the bigger institutions need not always push their ideas