Question : How to ?
1. If a new consultant shows up ,showers "abuses"(literal) in OT,just because out of 90 patients, 89 RTPCR were sent in 2 hours timeline and one was missed.( One of the many examples)
2. Always shows that the students are absolutely poor in everything.
Yes,she/he teaches .
Asked by people around to accept the tantrums and abuses ,because the teacher is good.
But,
How long will this culture and attitude continue ?
Isn't it a high time to stop passing down the same tantrums , which you were part of in your residency (in the other top institute of country and a good name worldwide) ?
I don't agree with this, that – We learn under stress/upon listening "kind" words.
Opinions/ Suggestions please.



My Answer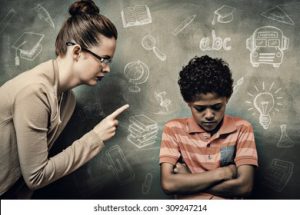 There can Three possibilities
1
The consultant behave the same with every one – staff, OT Technician etc
2
The consultant behaves like this only with students, but nice with other cadres
3
The consultant behave the nice with all others (including other students) but is nasty only with you
-oOo-
1
If the consultant behave the same with every one –> then it is his nature. It requires a long term correction. Being a resident, it is not your job. Just follow the EIEO Policy (ear in ear out – means, don't take words beyond your auditory nerve into your cortex)
2
If the consultant behaves like this only with students, but nice with other cadres, then it is a result of the misconception that "Abusers are best teachers and abused students are best students" . . . Sadly, there are many doctors who support this even today . . . You can't do much except taking a pledge that you won't abuse your students when you become a teacher
3.
If the consultant behave the nice with all others (including other students) but is nasty only with you, the fault may be with you or with him/her
If the fault is with you, correct yourself
If the fault is with him/her, change the Unit



https://www.facebook.com/groups/surgeons.in.training/posts/4355564547831258